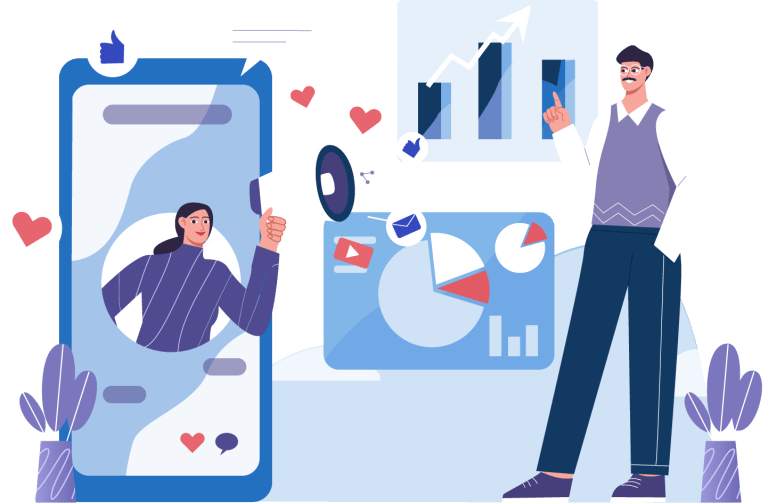 With over 3 billion active social media users around the world, social media marketing is changing the way businesses connect with their customers and share information. Our Pixalink team of social media marketing experts is dedicated to ensuring that your business will not only learn how to surf that wave but master it as well.
Our Tailored Full-Service Social Media Management Helps Achieve Your Unique Goals
Our comprehensive social media marketing plans are designed to help your business achieve a range of critical objectives, from effectively targeting qualified leads to boosting brand awareness and enhancing user engagement. Let our team of experts guide you towards success, leveraging the power of social media to help you achieve your goals.
By incorporating influencer marketing services into your social media strategy, you can elevate your brand's image, foster greater customer loyalty, and supercharge your sales. This powerful tool serves as a valuable complement to any comprehensive social media marketing plan, helping to take your efforts to the next level.