Use WhatsApp to Get More Customers
Send More Than 5,000 Promotional WhatsApp Messages A Day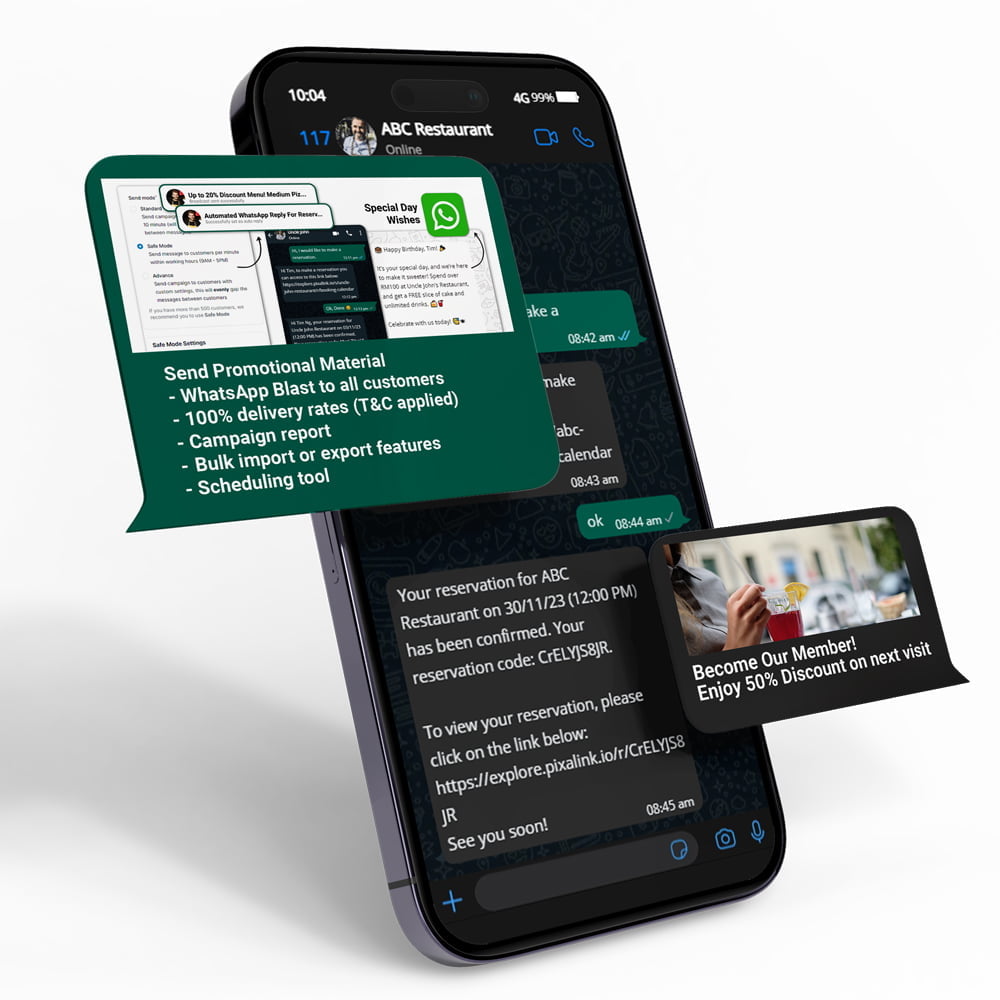 Cloud-based WhatsApp Blasting Software
(Directly use it on your browser online, not need to install anything)
Blast your Whatsapp messages to your customers with just a few clicks! Our cloud based whatsapp automation offers scheduling feature, campaign report and 100% delivery rate with your own phone number
Connecting with Your Business Operation
Seamless integration with Reservation System, CRM, Loyalty Program, and Rewards. Launch your marketing with ease.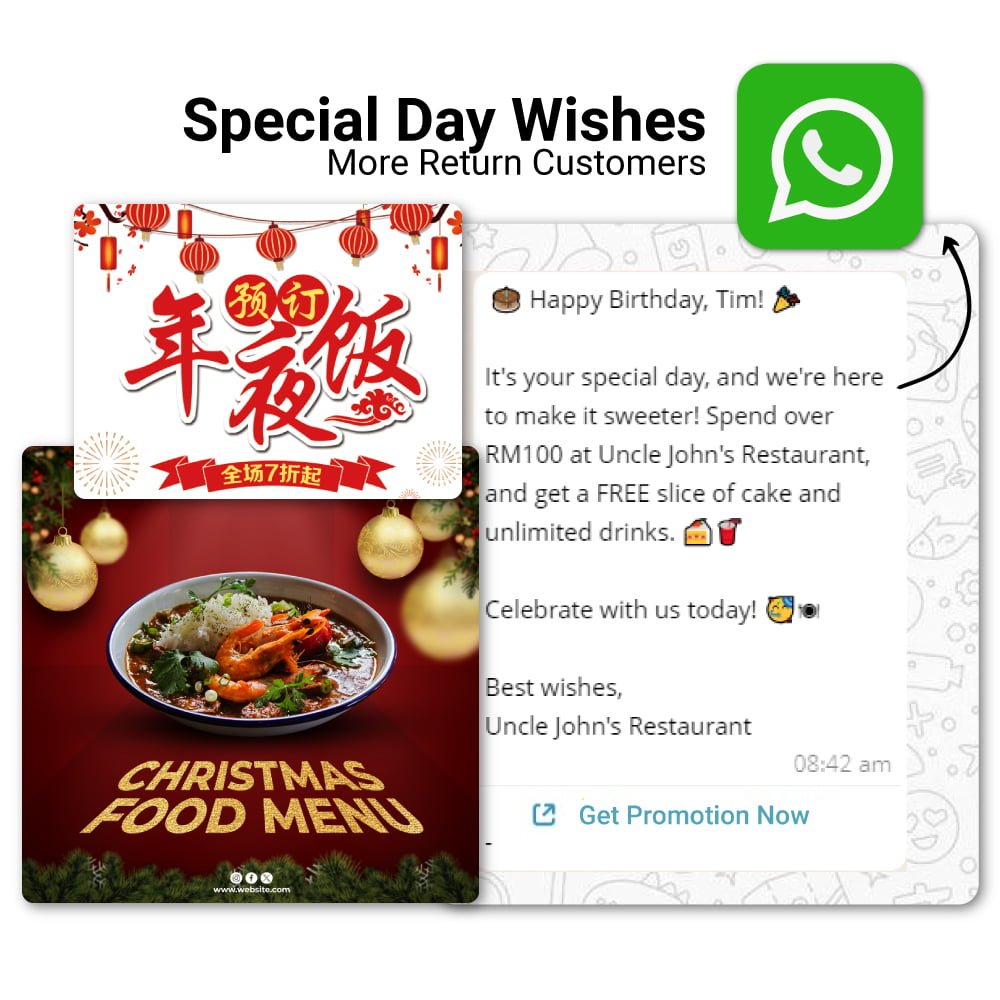 WhatsApp Automation Features
Show customers you know them. Group your customers with different tagging and import all customer contacts from your phone.
WhatsApp Blasting & Broadcasting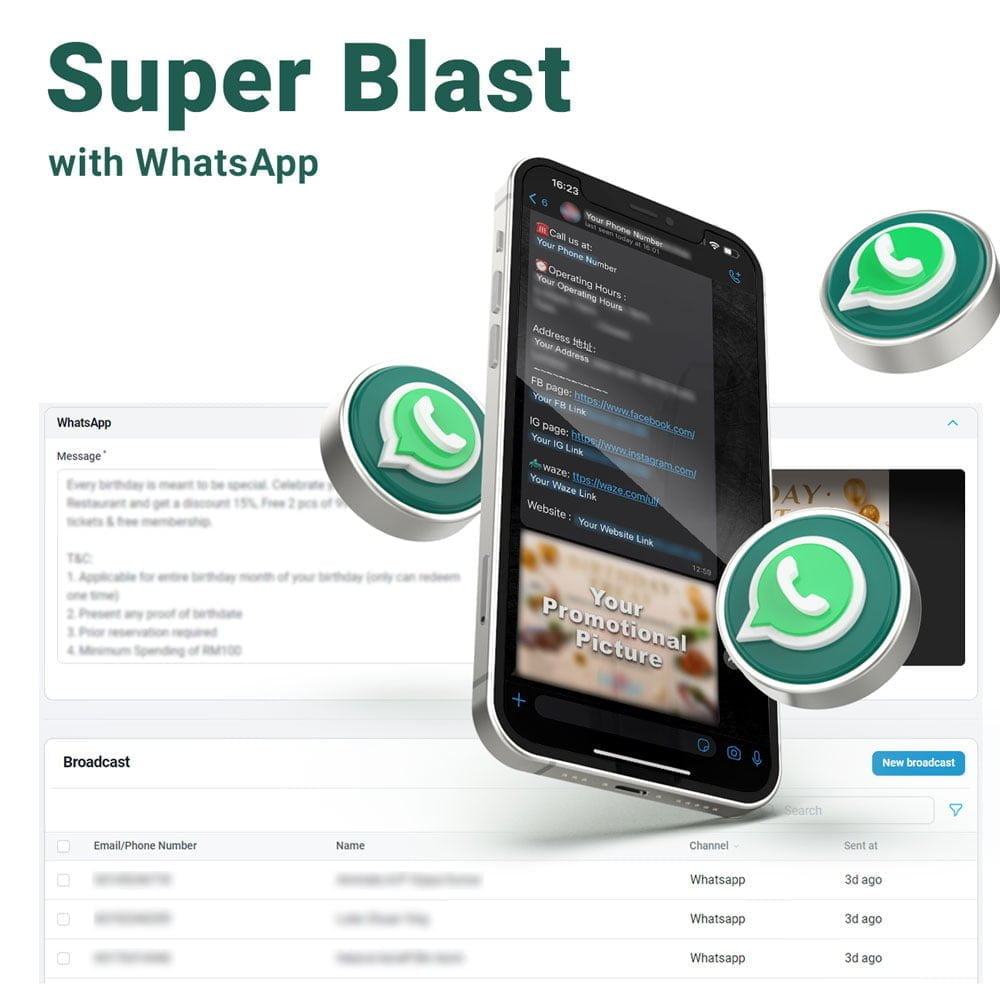 Templated Campaign & Workflow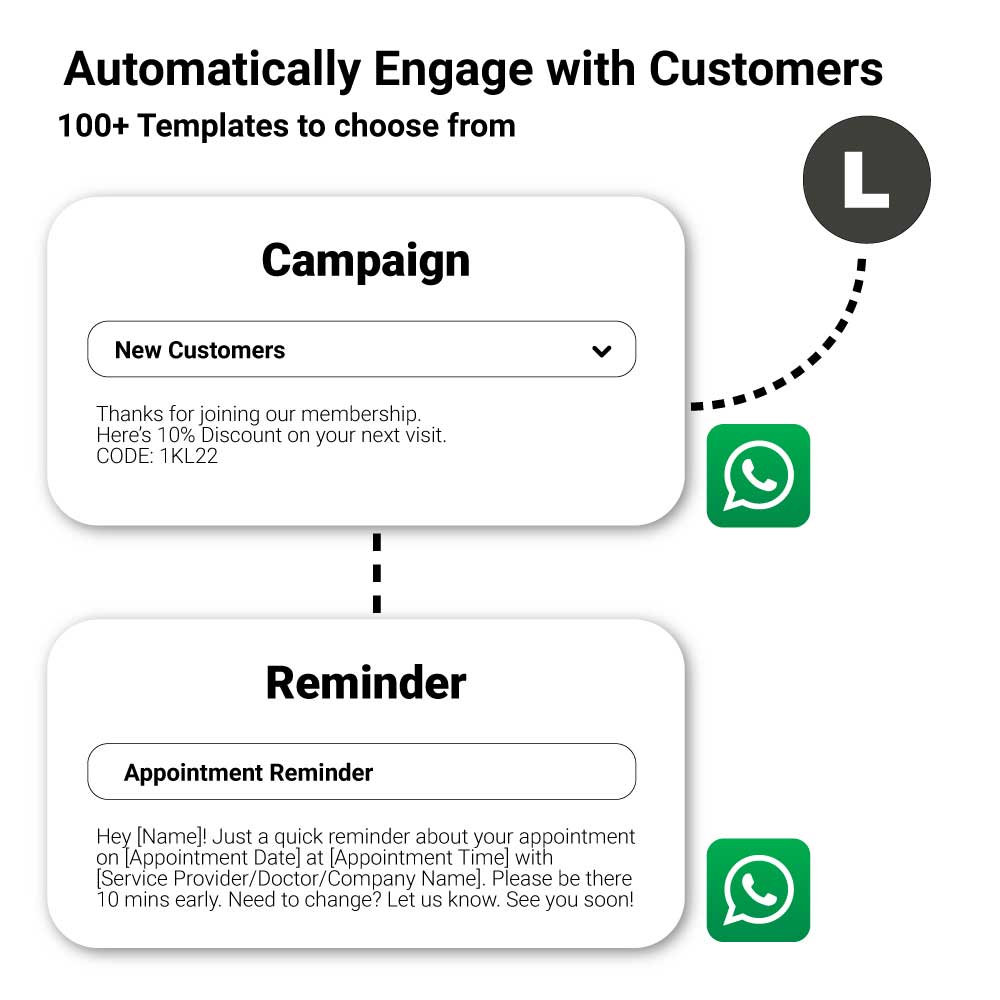 Send Reminders/Promotions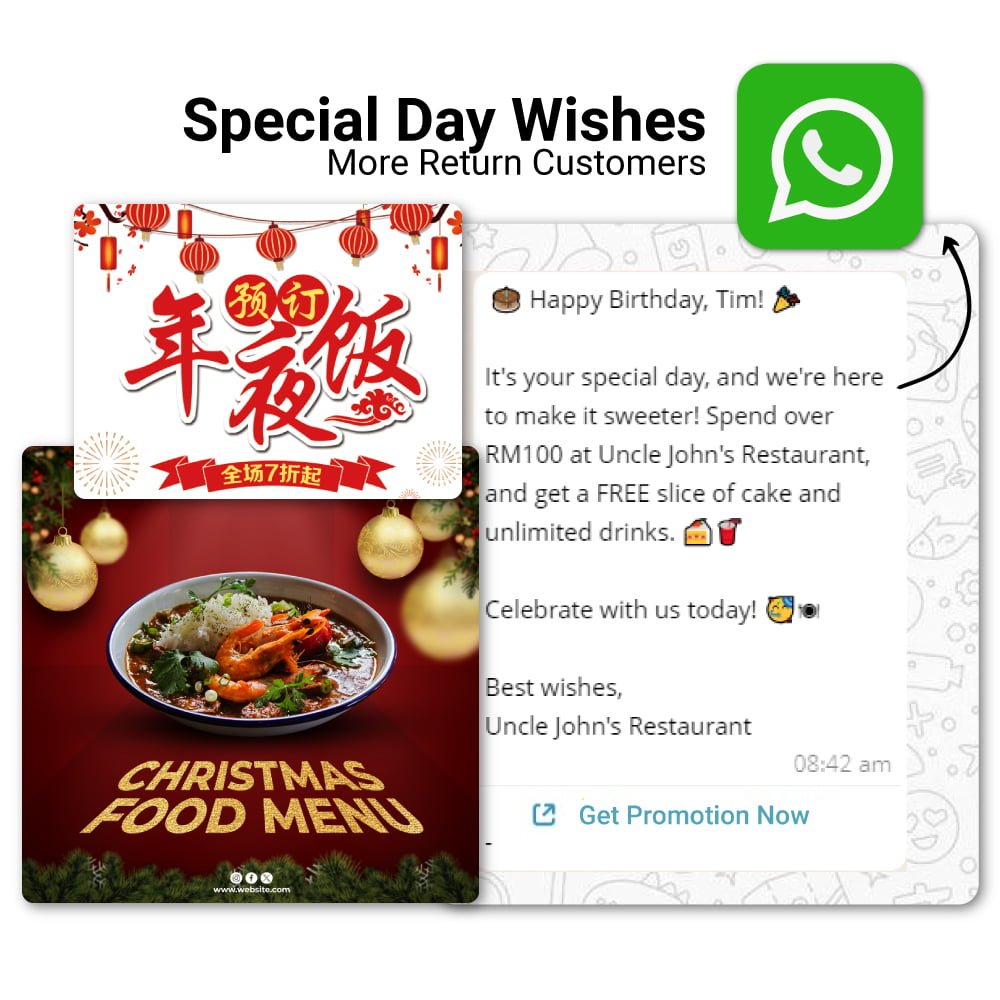 Personalized Messages & Tags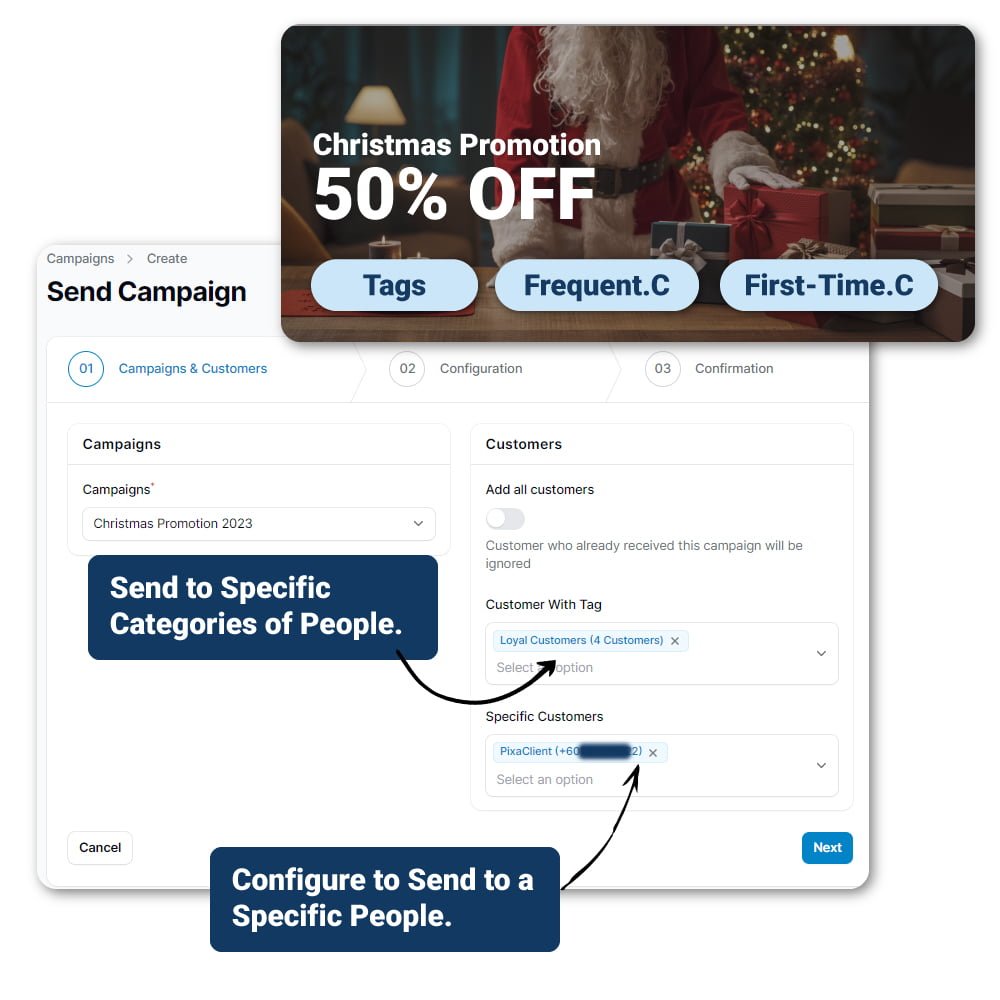 One-Click Import All Contacts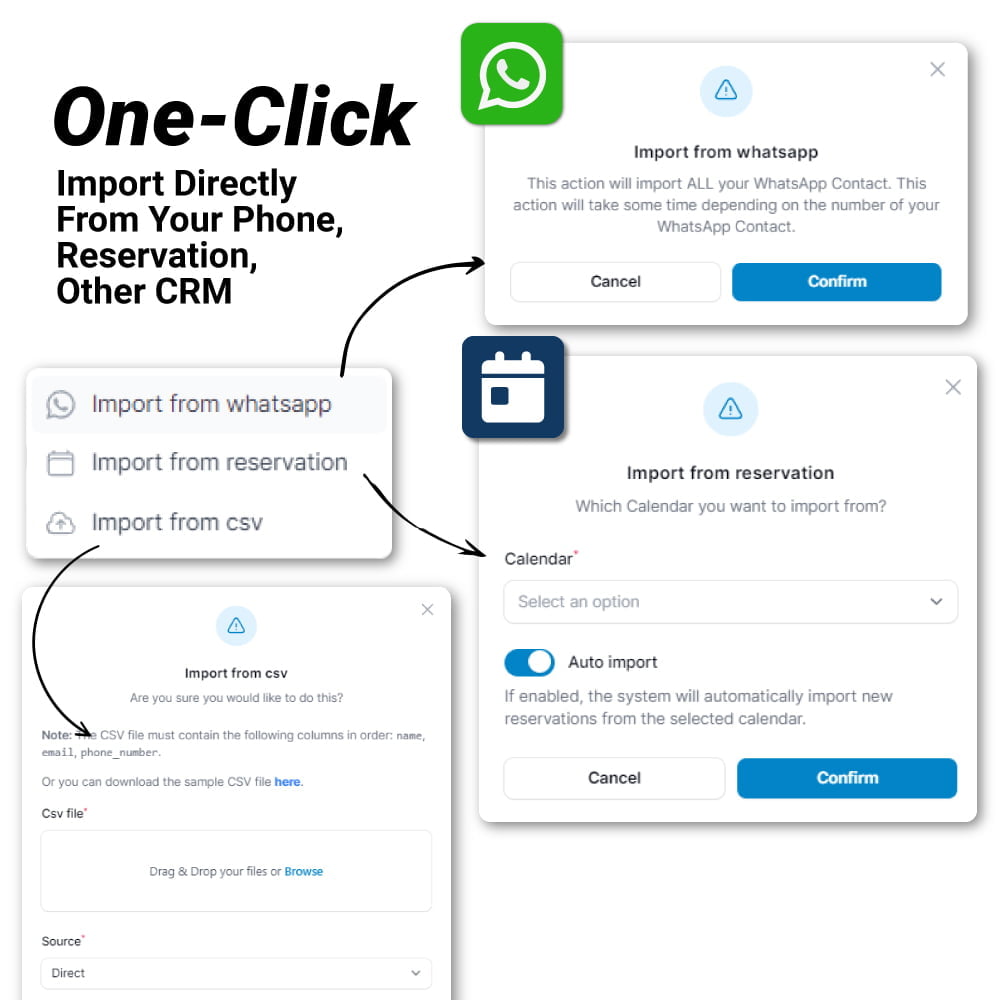 How WhatsApp Automation Helps
Unlocking Efficiency and Productivity by Streamlining Communication and Boost Business Success with WhatsApp Automation
Elevate Customer Engagement
Cultivate lasting customer satisfaction through swift and streamlined service delivery
the power to plan and schedule your WhatsApp campaigns, ensuring your messages are delivered precisely when they'll have the most impact
 to supercharge your marketing efforts, driving more leads and clicks to your business
No more sending messages one by one. Our automated WhatsApp blasting feature lets you reach your entire contact list with just a few clicks. Your promotions will never go unnoticed again.
Gain valuable insights into your campaign performance. Understand what works and what doesn't, so you can refine your strategies and achieve even better results.
View Dashboard Interface (UI)